Aims and Scope
Paiman, Ardiyanta, C. Tri Kusumastuti, Sri Gunawan, Fani Ardiani
---
Background:
Rice has become a primary daily necessity for mostly Indonesian population. The upsurge of national rice production can be done by agricultural intensification through the application of NPK fertilizer.
Objective:
This study aimed to determine the optimum dose of NPK Mutiara fertilizer, which could provide the highest rice yield of Ciherang variety in Alluvial soil.
Methods:
This study was a single factor arranged in a completely randomized design (CRD) with three replications. The NPK Mutiara fertilizer treatment consisted of four doses, i.e., 0, 160, 320, and 480 kg ha‾1. The data observations were analyzed by using analysis of variance (ANOVA) at 5% significance levels. The difference between the averages of the treatment was compared using Duncan′s new multiple range test (DMRT) at 5% significance levels.
Results:
The results of the research showed that the application of NPK Mutiara fertilizer could increase the growth and yield of the Ciherang variety in Alluvial soil. The quadratic regression analysis revealed that the optimum dose of NPK Mutiata was obtained at 656 kg ha‾1 with the maximum grains dry weight of 4.26 tons ha‾1. The application of NPK Mutiara fertilizer could not affect the shoot root ratio and panicle length.
Conclusion:
The findings of the study suggest that the application of NPK fertilizer interval has not reached the optimum dose in Alluvial soils for the Ciherang variety. Therefore, application of NPK Mutiara fertilizer with doses higher than 480 kg ha‾1 is required for alluvial soils.
---
March 18, 2021
Alla I. Yemets, Rostislav Y. Blume, Dzhamal B. Rakhmetov, Yaroslav B. Blume
---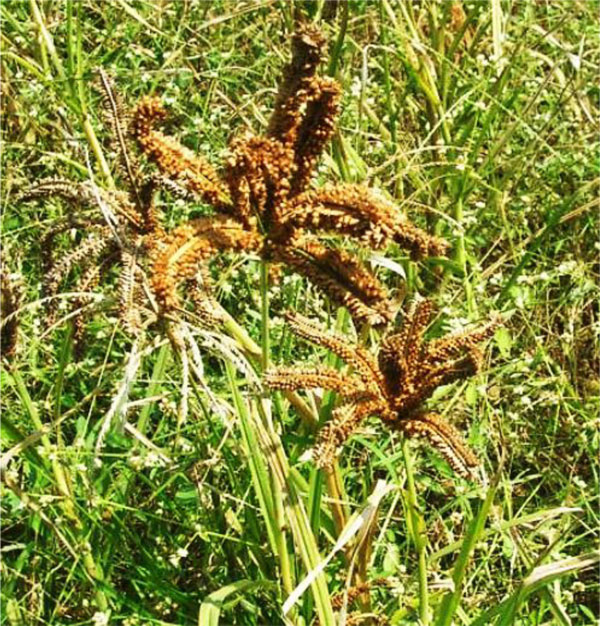 The current trend in volatile oil prices, global warming and environmental pollution, has encouraged major consumers worldwide to sharply increase their use of "green" fuels. Bioethanol is usually obtained from the conversion of carbon-based feedstock. Bioethanol from biomass sources is the principal fuel used as a fossil fuels' substitute for road transport vehicles. Bioethanol is predominantly produced by the sugar fermentation process, although it can also be generated by the chemical process of reacting ethylene with steam. Finger millet (Eleusine coracana) is also known as Ragi (India), Kodo (Nepal), Uburo (Rwanda), Kurakkan (Srilanka), Bulo (Uganda), Kambale (Zambia) and Tamba (Nigeria) and can be used as an efficient source for bioethanol production. Despite all its importance, however, finger millet is still grossly undervalued both scientifically and internationally.
This review observes current progress in bioethanol production from E. coracana feedstock and the effectiveness of various technological approaches for that.
The main aspects of ethanol production from finger millet seeds have been considered. Seeds, which are already used for brewing, are the most obvious variant of feedstock for ethanol production from this crop. The conversion of finger millet straw and agricultural waste into bioethanol has also been reviewed. Practical results of development and testing the tentative technology of sweet sorghum and finger millet combined processing into bioethanol are described. The concept of the tentative technology of bioethanol production from carbohydrate raw material of the first and second generations is suggested.
---
November 27, 2020