Aims and Scope
Su-Min Kim, Gil-Jae Cho
---
Background:
The study of normal temperature distribution for the diagnosis of hoof disease in horses using Infrared Thermography (IRT) is rare, therefore, the normal temperature distribution is to be investigated. In this study, we investigated the possible use of IRT in the diagnosis of hoof disease in horses.
Methods:
A total of 66 horses (56 healthy horses and 10 horses with hoof abscess) were used in this study. Veterinarians and farriers performed physical examinations, such as lameness examination, palpation, hoof test, and radiography, on all horses. IRT was performed in standard conditions. The plantar of the hoof was lifted upward by the owner, and the distance of the thermal camera between the plantar of the hoof was 0.3 - 0.5 m. For evaluation, the heat pattern of the plantar of the hoof was divided into seven regions of interest (ROIs), and statistical analysis was performed.
Results:
On performing IRT, the temperature of healthy hooves and hooves with hoof abscess was found to be 25.77 °C ± 3.87 °C (mean ± SD) and 31.94 °C ± 2.60 °C, respectively (p < 0.0001). The mean temperature of ROIs in hooves with abscesses was 6.17 °C higher than that of healthy hooves. Sole regions were found to be especially prominent. Additionally, all ROIs of hooves with hoof abscess classified IRT with high sensitivity (74.3%) and specificity (87.5%).
Conclusion:
The present study demonstrated the usefulness of IRT in diagnosing hoof with abscess. Moreover, this study suggests that IRT may be useful as a new temperature measurement analysis system in terms of determining differences in the heat distribution of the hoof.
---
June 10, 2021
Alla I. Yemets, Rostislav Y. Blume, Dzhamal B. Rakhmetov, Yaroslav B. Blume
---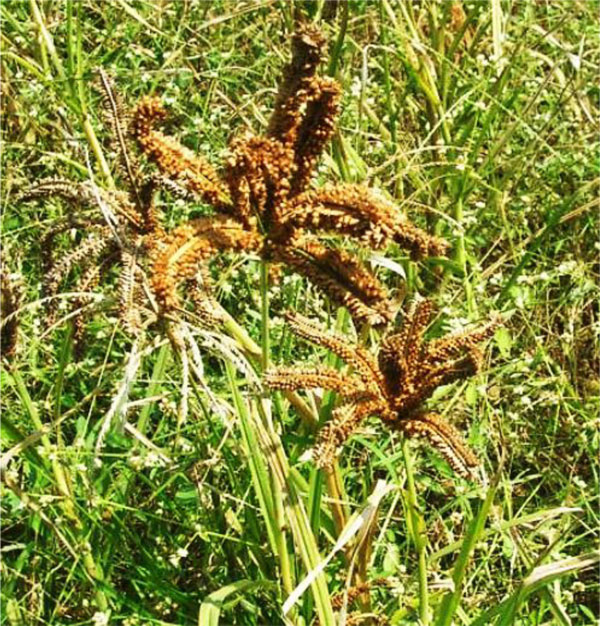 The current trend in volatile oil prices, global warming and environmental pollution, has encouraged major consumers worldwide to sharply increase their use of "green" fuels. Bioethanol is usually obtained from the conversion of carbon-based feedstock. Bioethanol from biomass sources is the principal fuel used as a fossil fuels' substitute for road transport vehicles. Bioethanol is predominantly produced by the sugar fermentation process, although it can also be generated by the chemical process of reacting ethylene with steam. Finger millet (Eleusine coracana) is also known as Ragi (India), Kodo (Nepal), Uburo (Rwanda), Kurakkan (Srilanka), Bulo (Uganda), Kambale (Zambia) and Tamba (Nigeria) and can be used as an efficient source for bioethanol production. Despite all its importance, however, finger millet is still grossly undervalued both scientifically and internationally.
This review observes current progress in bioethanol production from E. coracana feedstock and the effectiveness of various technological approaches for that.
The main aspects of ethanol production from finger millet seeds have been considered. Seeds, which are already used for brewing, are the most obvious variant of feedstock for ethanol production from this crop. The conversion of finger millet straw and agricultural waste into bioethanol has also been reviewed. Practical results of development and testing the tentative technology of sweet sorghum and finger millet combined processing into bioethanol are described. The concept of the tentative technology of bioethanol production from carbohydrate raw material of the first and second generations is suggested.
---
November 27, 2020